"INSIDE THE BEAUTY BUBBLE IS BURSTING WITH ACCOLADES" Joshua Tree Voice, by Lisa Lyn Morgan
---
October 2022: La Femme 2022 Film Festival interview with directors of INSIDE THE BEAUTY BUBBLE Cheryl Bookout and Cheri Gaulke. INSIDE THE BEATUY BUBBLE is a short documentary film about a flamboyant collector of hair artifacts fighting to keep his desert dreams alive. The Beauty Bubble Salon & Museum in Joshua Tree is the magical and kitsch-filled brainchild of Jeff Hafler.
---
June 12, 2022: DANCES WITH FILMS Film Festival Red Carpet Interview by Gig Patta, LRM Online with Co-director Cheryl Bookout and star of our film Jeff Hafler.
---
June 5, 2022: Interview by Matthew Fox, Music City Drive-in with Directors Cheryl Bookout and Cheri Gaulke
---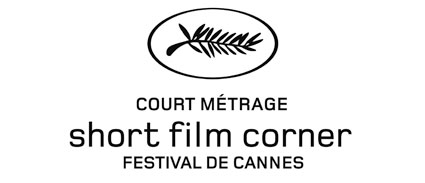 May 23 – 27, 2022: Co-director Cheri Gaulke represented INSIDE THE BEAUTY BUBBLE at the Short Film Corner in Cannes, organized by the "Association Française du Festival International du Film" as part of the Festival de Cannes. The Short Film Corner is not a selection or competitive section. It resides in a "Film Market" setting by creating a Film Catalog for use by Industry professionals.